Gateway to Transformative Outdoor Spaces
Bridgewater Pacific, the leading expert in home renovations and outdoor living transformations, is thrilled to announce the launch of its inaugural website. This milestone moment opens up a world of opportunities for homeowners to access essential information about our services and effortlessly schedule appointments to bring their outdoor living visions to life.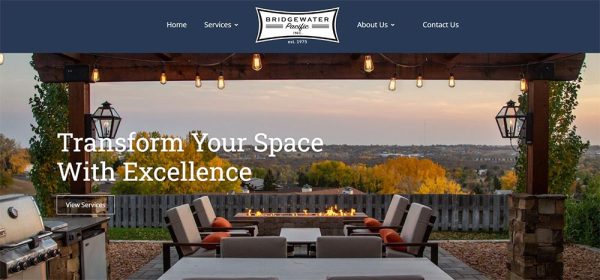 A Digital Showcase of Excellence
For years, Bridgewater Pacific has been synonymous with crafting exceptional outdoor spaces, from enchanting outdoor kitchens to tranquil water features and more. With the unveiling of our website, we're extending our commitment to excellence to the online world.
Visual Inspiration for Your Dreams
Our new website proudly showcases a diverse portfolio of past projects, offering a visual feast of outdoor living possibilities. These real-world examples are designed to inspire your imagination and set the stage for your very own outdoor paradise.
Seamless Access to Our Services
At Bridgewater Pacific, we believe in making the process as smooth as possible for our clients. With our user-friendly website, you can easily contact us for consultations or any inquiries. Your journey to your dream outdoor space starts with just a few clicks. View our services here!
Transform Your Outdoor Living Today
Your dream outdoor space is no longer a distant aspiration. Visit Bridgewater Pacific's brand-new website at www.BridgewaterPacific.com to begin your journey toward an outdoor oasis that reflects your unique style and enhances your lifestyle. Elevate your outdoor living experience today – it's just a click away! Don't miss this opportunity to make your dreams a reality.